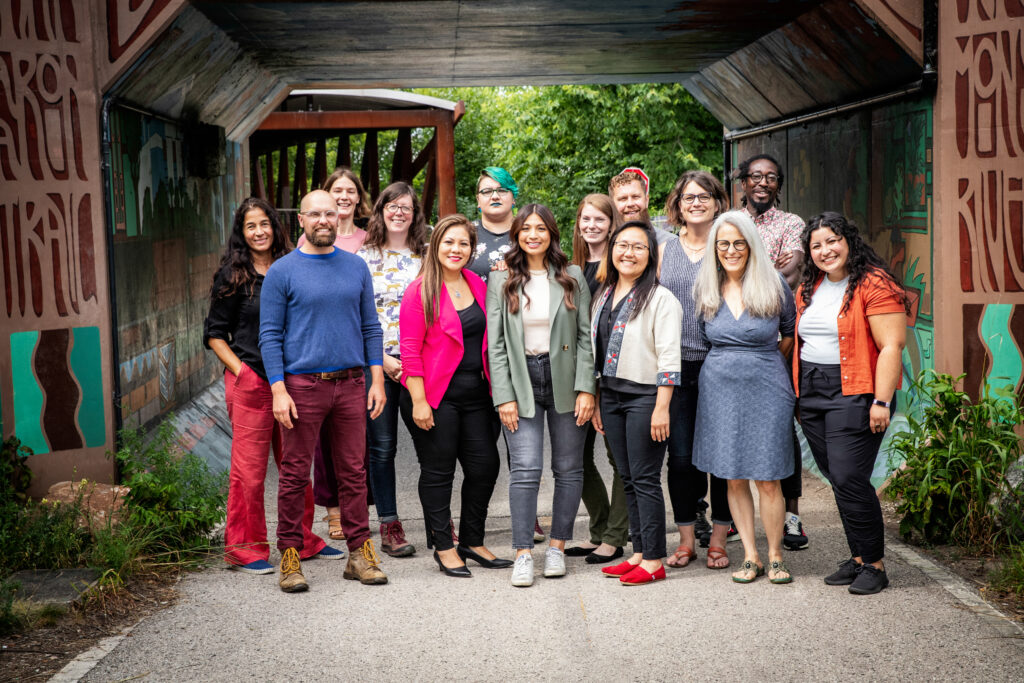 Learn more about our Advisors.
Escuela Verde staff come from diverse backgrounds, but all share the same belief: that education is the key to personal liberation, that students must be owners of their education, and that learning is a life-long journey we are all traveling. All of our certified educational advisors are not only expert in their fields (some hold or are completing Master's and PhD degrees), they are passionate about sustainability, student-led learning, and restorative justice. All have many years of teaching experience and comply with DPI standards.
2022-2023 Staff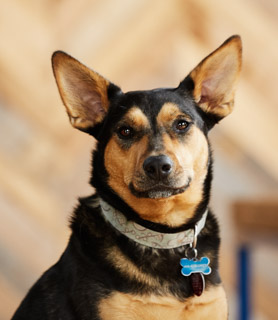 Honey
Community Dog
Honey loves the days she gets to spend at Escuela Verde. Several students created a workshop to help her become an emotional therapy dog, and now she spends every Tuesday and Thursday working at school. Her goal is to help make everyone here as happy as they can be, and while doing so is happy herself. Her favorite subjects are wellness and lunch. Her hobbies are playing fetch, spending time with her family, canoe camping and chasing frogs in the pond on her land.
(414) 988-7960 | [email protected]
---
---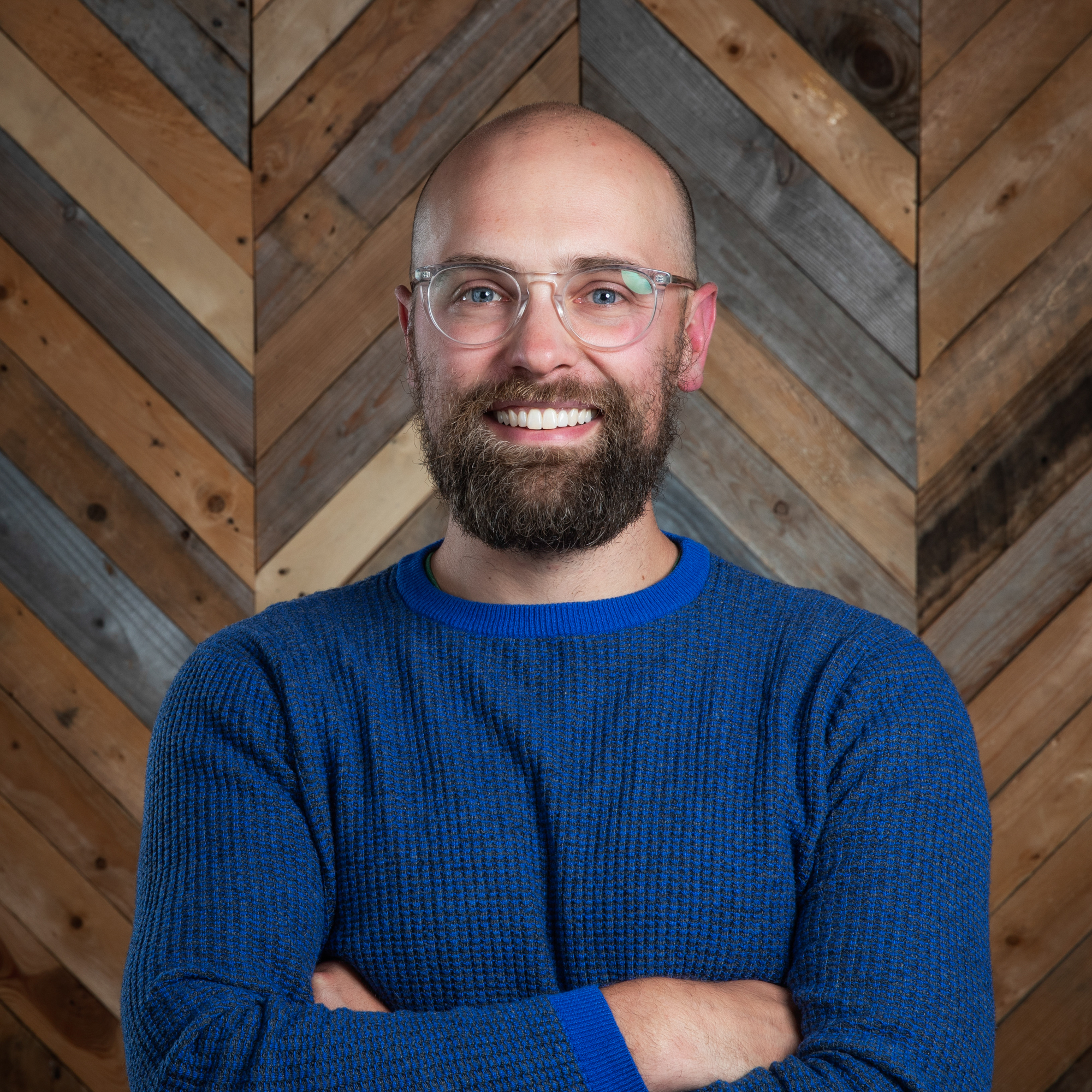 Jeremy Ault
Advisor
As a passionate and certified Special Educator, Jeremy Ault believes that all students have a right to an empowering and accessible education–one that promotes democracy, agency, and justice. He believes that all students have a right to pursue their passions and dreams. He believes in the power of diverse learners to change local and global communities.
Jeremy holds a Master's of Special Education from Cardinal Stritch University, and a Master's in Global History with concentrations in African, Islamicate, and Chinese History from Marquette University. He is a former recipient of the Trinity Fellowship (Marquette). Jeremy brings 13 years of teaching experience to Escuela Verde in both traditional and non-traditional settings. He has taught in Ohio, Pennsylvania, the Czech Republic, and Nigeria. Most recently, Jeremy served as a K4-2nd grade special education teacher in Milwaukee's Layton Park neighborhood. His interests include multicultural special education, reading instruction, curriculum modification, and project-based learning.
Prior to becoming a special education teacher, Jeremy was the Executive Director of a humanitarian aid and development organization. He serves on the board of Friends of Africa Wisconsin and is a community adviser to the Africana Studies Program at Marquette University. He proudly speaks his heritage language (Czech/Slovak). He enjoys spending time with his wife Jamie and their two daughters Ada and Madeline. In his free time, he bikes, hikes, and plays music. He loves Flying Nun Records, birds, the Pittsburgh Pirates, and the Appalachian Mountains, where he was born and raised.
(414) 988-7960 | [email protected]
---
Kim Copeland
Advisor
Kim comes to Escuela Verde with 20 years experience teaching and leading at the elementary, middle and high school level in the Milwaukee area. She taught middle and high school science and was an administrator at all three levels. She has a B.S. in Biological Sciences, teaching certification, and M.S. in Administrative Leadership, all from the University of Wisconsin – Milwaukee.
She most recently spent a year working for The Friends of Boerner Botanical Gardens, Inc. as their Education Manager. It was here she met students and teachers at Escuela Verde and knew she wanted to be a part of the school.
Kim is originally from Phoenix, AZ and lived in the southwest, midwest and southeast parts of the United States before finding her way to Milwaukee. She has three children, one in college, one in high school and another in elementary school. In her free time she enjoys reading, gardening, swimming, cycling, crocheting and spending time with family and friends.
---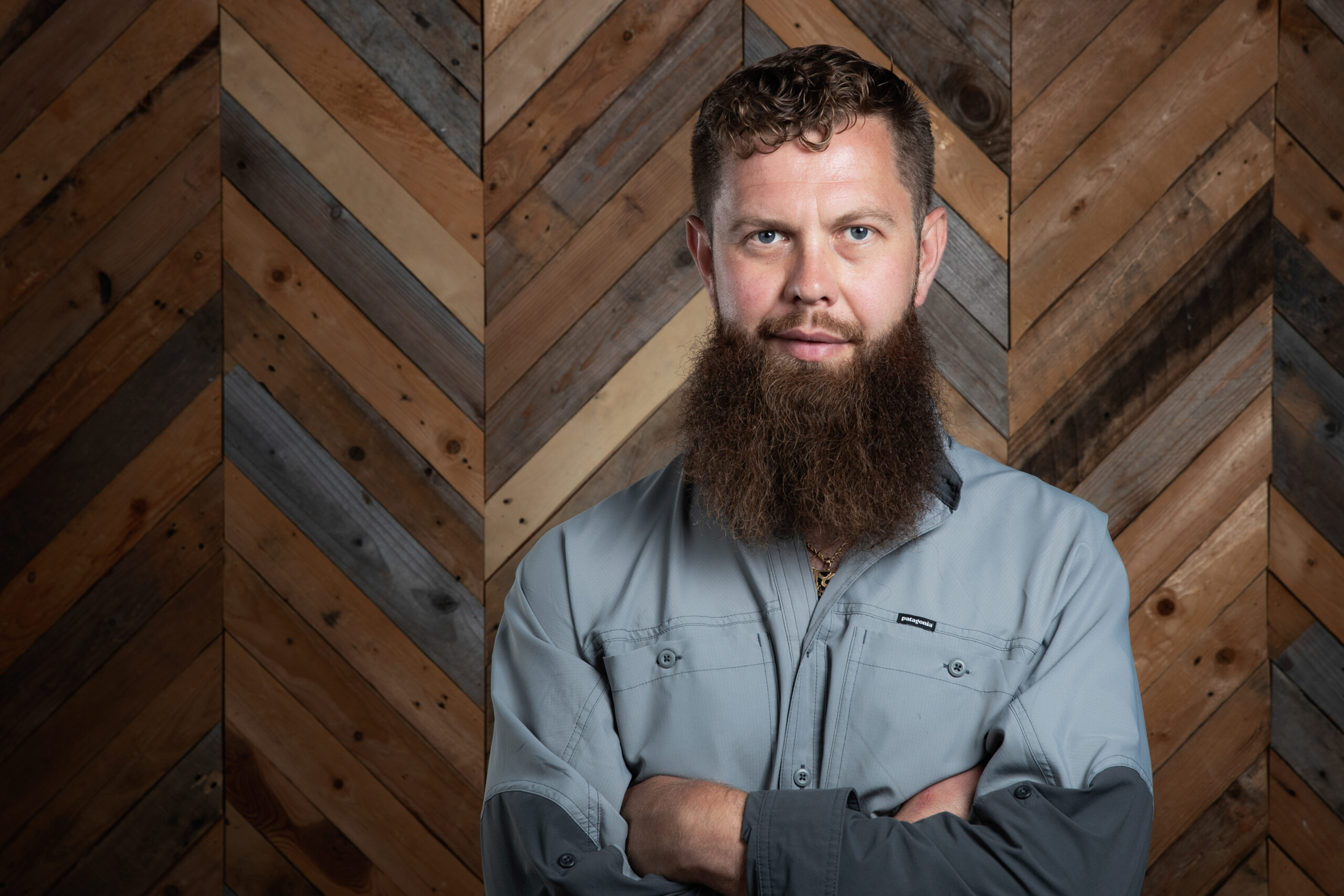 Max Balan
Sustainable Facilities Coordinator
Max Balan lived the first part of his life in Moldova and landed in Milwaukee in 1994. After spending many years working as a facilities coordinator and handy-man, he comes to Escuela Verde with a lot of passion to make the world a better place – through hard work, intentional decision-making, and meaningful relationships.

Max believes that just about anything can be fixed or built with time, intention, hard work, and critical thought. He is excited to work with young people to both learn from them and to teach them in a collaborative partnership so we can all move forward even better than we are today.
(414) 988-7960 ext. 309 | [email protected]
---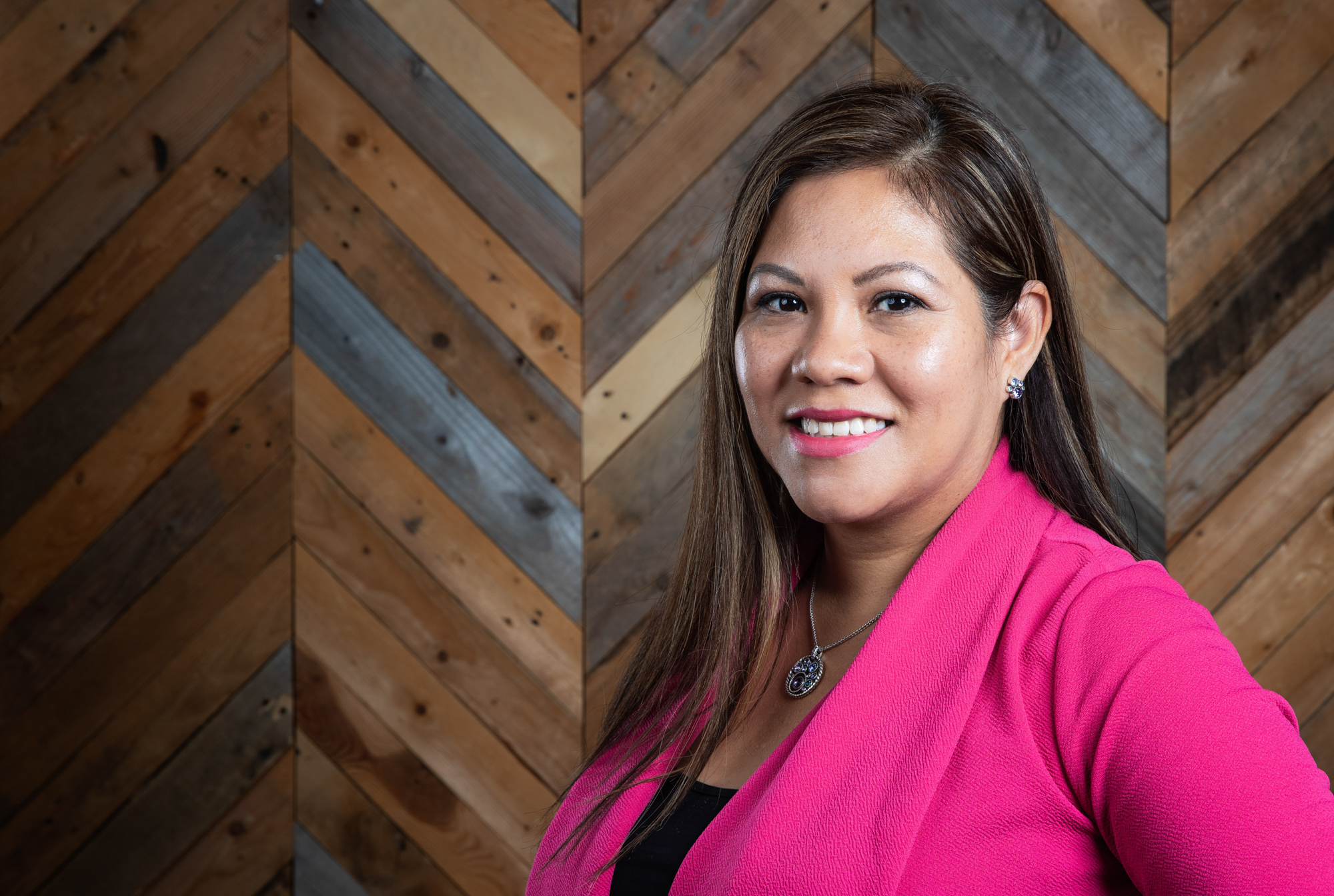 Elizabeth Gonzalez
Administrative Coordinator
Elizabeth Gonzalez is excited and honored to be part of the excellent team at Escuela Verde. It is a privilege for Elizabeth to work with the students and parents of Escuela Verde.
Past positions she has held in the community have included work as a Bilingual English/Spanish Medical Interpreter. She has worked and volunteered in different clinics. She is delighted to be serving others! As a descendant of a Mexican family, she thanks her parents for teaching her the values and principles of life.
She loves spending time with her wonderful husband Miguel and three loving children, Valeria, Natalia and Victor. She's also a proud parent of an Escuela Verde graduate. She has always believed that the key to success is education and that our youth are our future.
(414) 988-7960 | [email protected]
---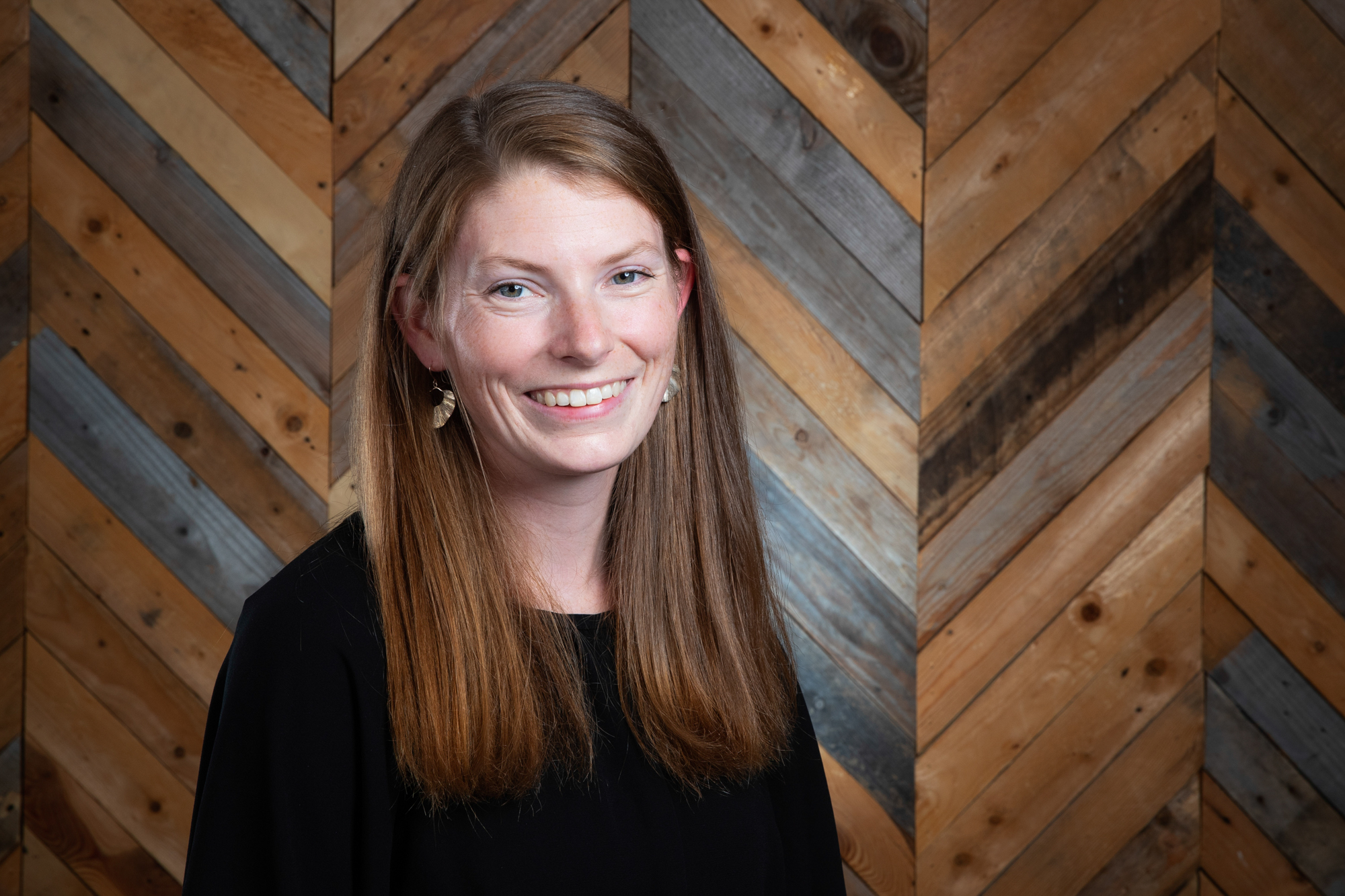 Larissa Bogle-Boesiger
Advisor
Larissa is excited to join the Escuela Verde team and share her love for math, science, and engineering. She believes that anyone can become a mathematician.
Through her time working as a structural designer and studying at Milwaukee School of Engineering, where she received her Master's in Structural Engineering and Bachelor's in Architectural Engineering, she learned the power of project-based learning. Applying the concepts she was taught abstractly to the why and how buildings functioned was a shifting point in her approach to learning. Larissa has endeavored to integrate the same applied method of learning to math in formal and informal classrooms over the past six years in Milwaukee.
Weekend plans regularly include being outdoors canoeing, hiking, snowshoeing, or backpacking with her husband and dog. Larissa believes time spent connecting with nature is foundational to the human experience. One of the most profound moments in her life was standing at the base of a thousand-year-old sequoia tree and realizing the interconnectedness of all life.
In her free time, Larissa loves challenging herself to create in many different mediums. She enjoys time at her sewing machine as well as hammering away at various home renovations.
(414) 988-7960| [email protected]
---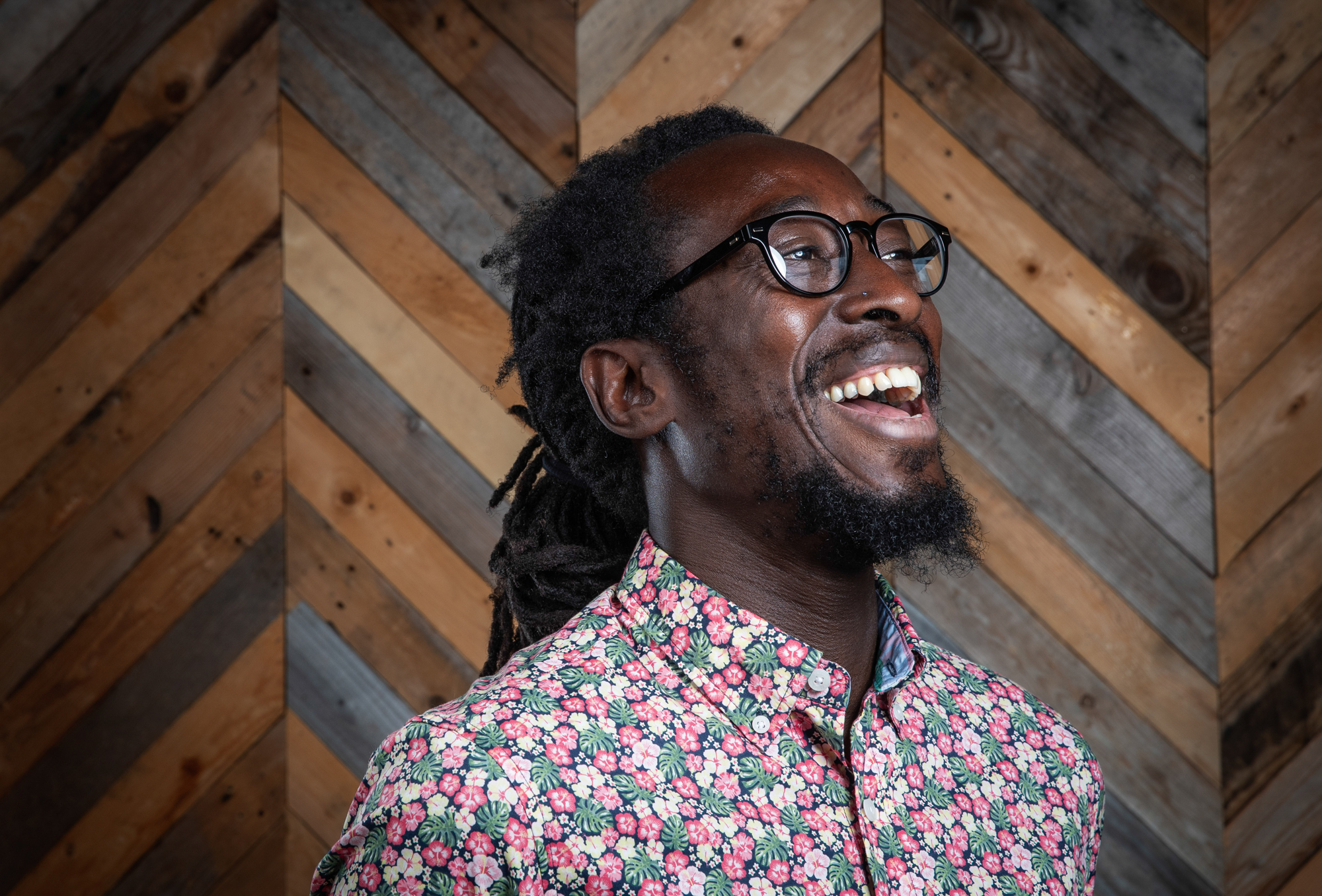 Eddie Camara
Advisor
Born in Africa in a Country called Guinea- Bissau, Eddie moved to Portugal at the age of 5 years old. Lived in Portugal, Lisbon till after high school. Came to the US for college in 1998 to attend Carroll University, earned a BS in Political Science – International Relations with a minor in Interpersonal Communication. He then earned a Master's Degree from Carroll University – Adult and Continuing Education with a focus in Curriculum-Instruction.
Eddie is a strong advocate for those in need and the special needs community.
Eddie played college soccer and has been a soccer coach for over 15 years.
He loves traveling and meeting new and different people as well as learning from different cultures. Loves learning different languages and has traveled to over 20 countries and many states (35). He loves spending time with his son and taking him to new countries, states for different experiences. During his free time he spends time with his son, plays soccer, runs and drives around the city.
He previously worked at UMOS, Lad Lake Synergy High School, and most recently at CESA1. An active board member with the WI FACETS.
(414) 988-7960 | [email protected]
---
---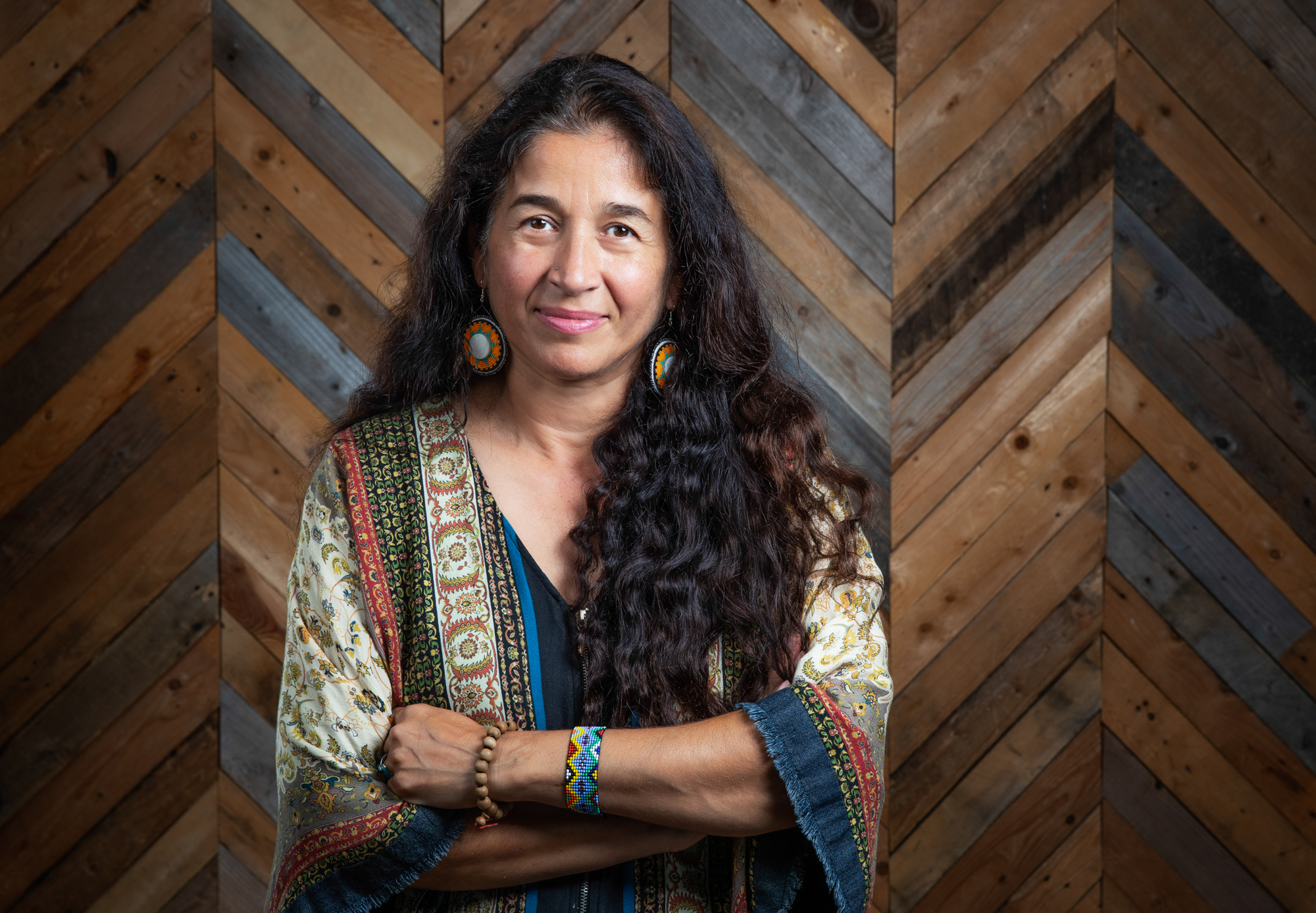 Patricia Gomez
Bilingual SPED Aide
Patricia works as a Bilingual Aide at Escuela Verde, her job with adolescents is a "privilege" as she says, 'because helping them and guiding them through this stage in their lives, brings a unique experience to all of us.'
She was born in Zapatoca, a beautiful town in the mountains of Colombia. At the age of 30 she moved from her native Country to the US and decided to Study English at Lado Institute in Washington DC, also became a Certified Bilingual Interpreter at Global Translation Institute, and started working with Immigration Lawyers to help the Latino Community in the Washington DC area, where she lived more than a decade, then moved to Minneapolis, MN where she continued her work with the Latino Community. During her time in DC she discovered her passion for Spiritual and Holistic approach to life so, she decided to study Reiki, and became a certified Reiki Master, with that, she volunteered to work with homeless, and children with trauma, and work closely with her teacher and Spiritual Leaders.
Patricia dedicates time to her spiritual path and receives teachings from Native American elders, and her passion is her family, and traveling. She loves hiking and reading with her 13 year old daughter, and husband.
(414) 988-7960 | [email protected]
---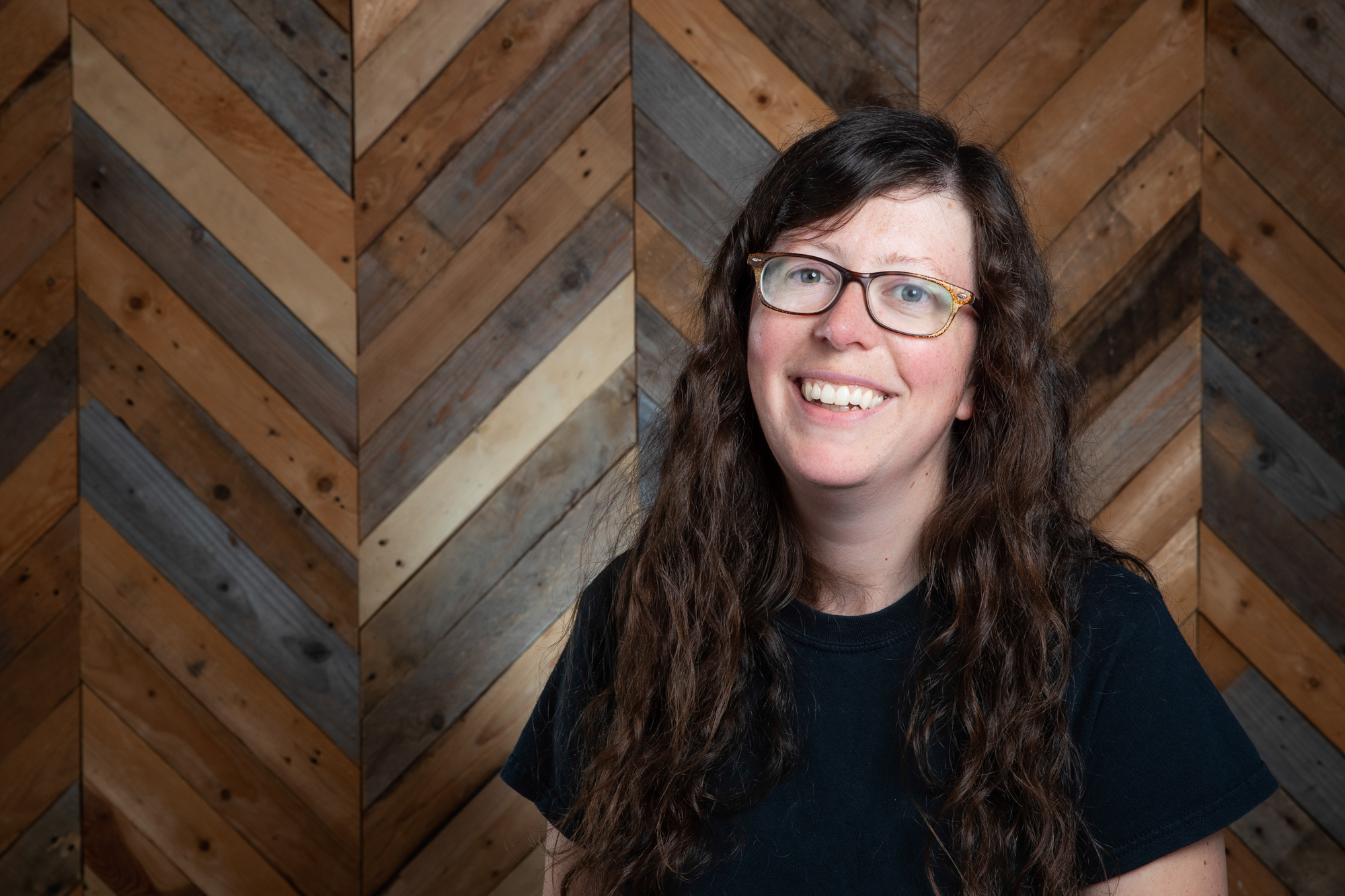 Laurel Cutright
Advisor
Laurel comes to Escuela Verde excited to learn from the amazing staff and students, and co-create a vibrant, welcoming community.
Laurel was raised in Wisconsin and spent most of her childhood reading or playing outside. After graduating from the University of Minnesota, Morris (a small liberal arts school out on the prairie), she fell into the world of Environmental Education. She worked with youth to restore native habitats in Minneapolis & St Paul before becoming an educator at the Urban Ecology Center. She is eager to develop a sense of place in the natural spaces surrounding Escuela Verde.
Her hobbies haven't changed much since childhood. She can be seen biking all over the city, gardening in her community garden, watching moonrise over Lake Michigan, or attending workshops about racial justice, history, and science. Each week she looks forward to a Sunday night potluck with friends.
(414) 988-7960 ext. 305 | [email protected]
---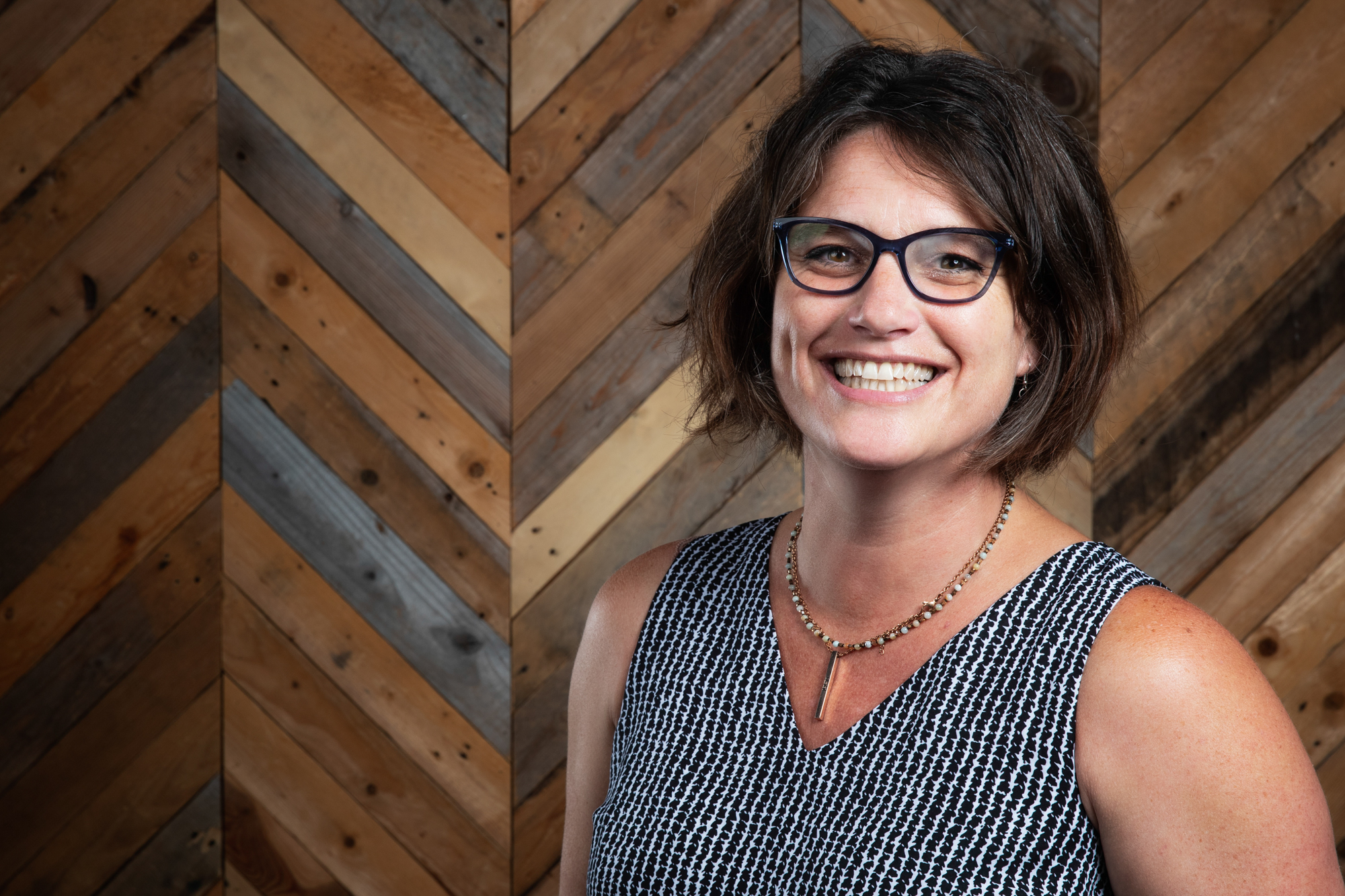 Amy Kranz
Advisor
Amy is a mother, life-long learner, and seeker with a decade of experience homeschooling four kids (including two who eventually attended Escuela Verde!). She completed her master's and doctorate in Psychology through Saybrook University. Psychology and mental health have been the central theme of Amy's academic and professional work. That theme has taken form as scholarship in the history of depth psychology, teaching yoga and training yoga teachers, attending 30+ births as a doula, and creating a community to support young families and reproductive justice. Amy believes that we are all wired to learn continuously and educational justice requires breaking down our limited beliefs while expanding what and how we learn. One great query for this is, "What am I not seeing? How can I expand my understanding?" Amy is committed to intersectional justice through mindfulness, curiosity, and action.
During her free time, Amy tries desperately to strengthen her green thumb and to get time for the dozen or so books she is reading at one time. Ask her kids, and they'll also warn you that she is liable to break into song and/or dance at any time.
(414) 988-7960 | [email protected]
---
---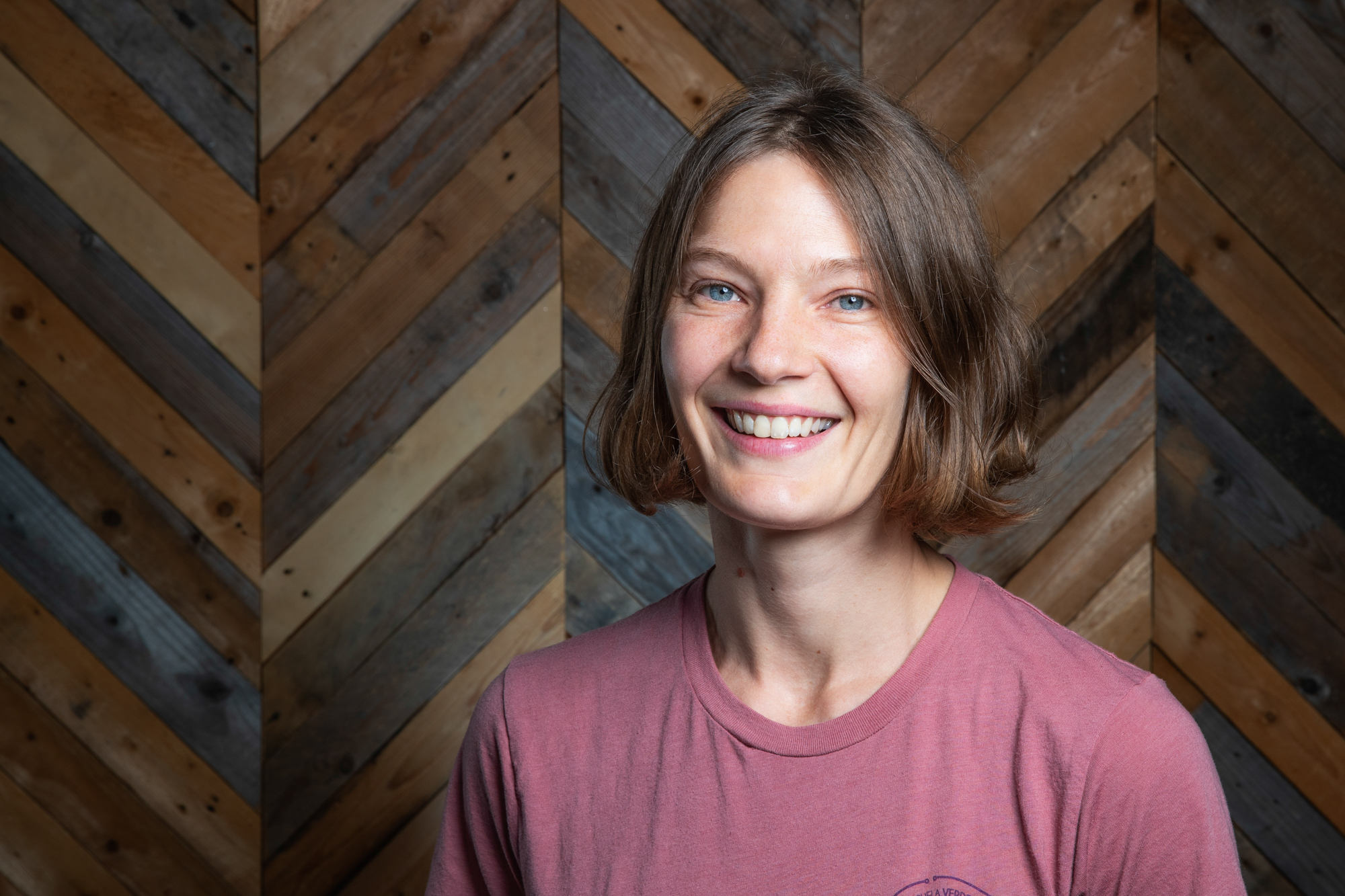 Sarah Luther
Art Educator & Escuela Verde Newline Cafe Barista & Manager
Bio coming soon.
(414) 988-7960| [email protected]
---
---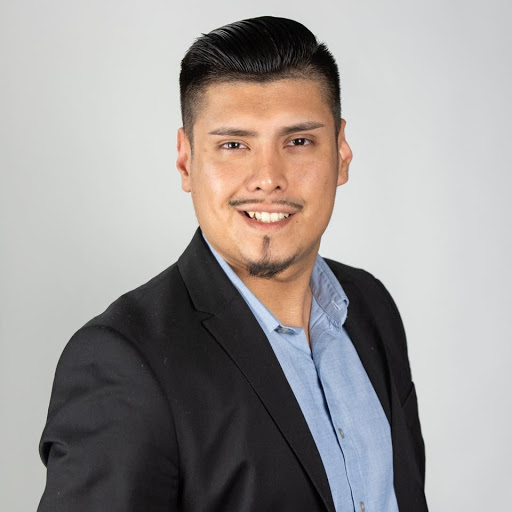 Santiago Chavez
Advisor
Santiago Chavez was born and raised in Milwaukee, Wisconsin. As a son of two immigrants, his parents always instilled the value of hard work and education from a very young age. With this in mind, he went on to graduate from the University of Wisconsin-Madison with his Bachelor's of Science.
His passion for serving his community in the realm of education was further enhanced while in college, when he saw all the opportunities that existed; opportunities he probably wouldn't have known about if he didn't further his education. This was all made possible by the merit-based, full tuition scholarship he received: The Chancellor/Powers-Knapp Scholarship. In addition to the tuition award, this program provided a structured engagement program for underrepresented minorities to attend UW-Madison, and it included individualized advising, a supportive peer network, leadership development, and mentorship opportunities. It was here that Santiago realized the importance of being surrounded by peers, mentors and advisors that look just like you, have faced similar struggles, and are passionate about seeing you succeed.
As someone who grew up in the south-side of Milwaukee and attended his neighborhood schools his entire K-12 education, he is aware of the challenges many students in these communities face both inside and out the classroom.
After graduating in 2016, he began to informally mentor and advise high school students in his family on the steps they needed to take to get accepted to college and explore their passions. Wanting to make a bigger impact, he began formally volunteering as a mentor in programs like Nativity Jesuit High School's Mentor Program and Milwaukee Public School's Black and Latino Male Achievement Mentor Program. He now joins us as an advisor with a science focus. He is excited to play an active role as an advisor, implementing what he has learned, while teaching science.
Santiago's main goal is to motivate people, especially inner city youth, to pursue their dreams, academically and in life. He wants to be the bridge to both higher learning and work opportunities that will help enrich student life as well as provide exposure to different careers. Things he never had in high school.
(414) 988-7960| [email protected]
---
Joey Zocher
Honorary Advisor
With nearly twenty years of urban science teaching experience, Joey is a passionate teacher researcher with scholarly interests in ecopedagogical praxis and scientific literacy with urban youth.
Joey believes Escuela Verde's student-centered, project-based learning approach to teaching and learning is the missing link to student success. Through integrating sustainability and restorative justice into a school-wide curriculum, students not only have the ability to make learning relevant to their lives, but are enouraged to take action for positive change in their communities. Drawing from her experience as the Urban Ecology Center's Washington Park program director, she is passionate about including community voice and resources to provide authentic experiences for all students.
Joey's hobbies include playing music in several independent bands, playing roller derby with the Brewcity Bruisers and spending time with family and friends restoring native prairie, wetlands and creating a permaculture orchard on a small plot of land in central Wisconsin. Joey received her B.S. in biology, psychology, women's studies and secondary education and M.S. in environmental education at UW-Stevens Point. She completed her Ph.D. in Urban Education with a specialization in curriculum and instruction and science at UW-Milwaukee. She has taught graduate and undergraduate courses on curriculum ideologies and science pedagogy at UW-Milwaukee and has been an active board member for numerous local, state and national boards including Milwaukee Urban Gardens, Brewcity Bruisers, Wisconsin Association for Environmental Education and the North American Association for Environmental Education's Environmental Justice Special Interest Group.
(414) 988-7960 | [email protected]
---
Julio Fuentes
Technology Coordinator

Julio Fuentes is the IT Coordinator at Escuela Verde. He is responsible for managing the technology needs of staff and students, as well as teaching a section of Computer Programming. Julio earned a bachelors of computer science from Saint Norbert College in 2017. He started working as technical support soon after, helping people with their technology, computer and software issues in Green Bay. In early 2020 he moved to Milwaukee and eventually found his way to working at El Puente later that year. Julio loves learning, helping people and solving problems and his favorite part of working at Escuela Verde is being able to do just that, in a non-profit setting.
(414) 988-7960 | [email protected]